Mornings Never Tasted So Good.
Join us at The Breakfast Club every morning for sweet and savory breakfast. Guests of our Venice Beach inn can select from our classic breakfast burrito, melt-in-your-mouth panini, or sweet tooth favorites like our Flip Kick Croissant or Peace Frog Parfait. In search of something lighter? We have your back with 3 protein shakes and steel cut oatmeal with fresh fruit.
*Please note, The Breakfast Club is temporarily closed until further notice.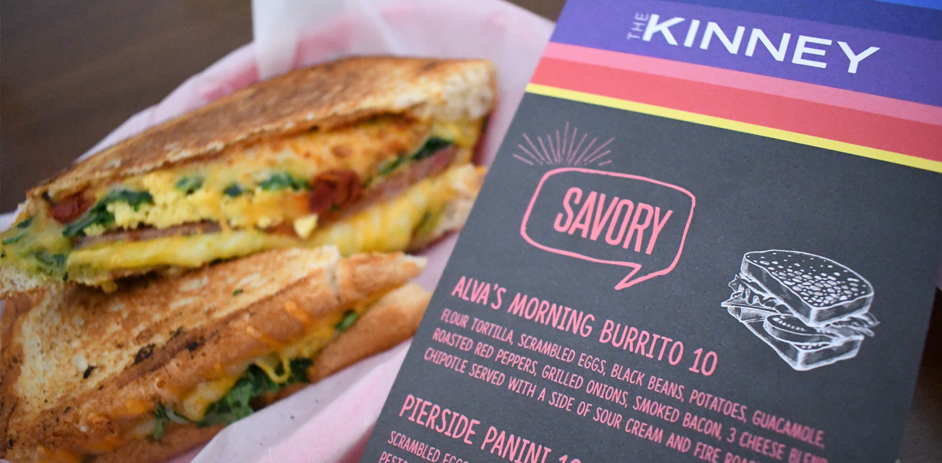 Breakfast Burritos, Paninis, & More
The Breakfast Club at The Kinney Venice Beach offers a delectable selection of morning fare, including hot pressed paninis and pastries.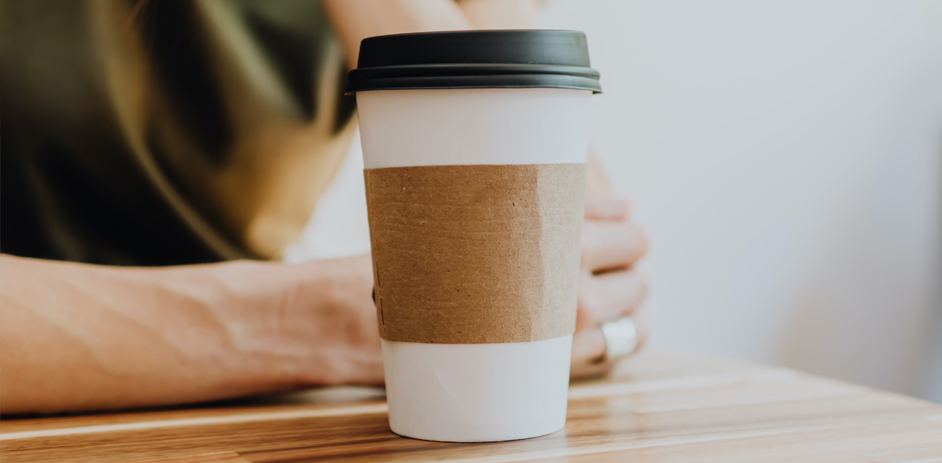 Vittoria 100% Arabica Beans
Get your caffeine fix with ease! Each morning, enjoy a fresh cup of Australian Vittoria coffee with the highest grade of 100% Arabica beans.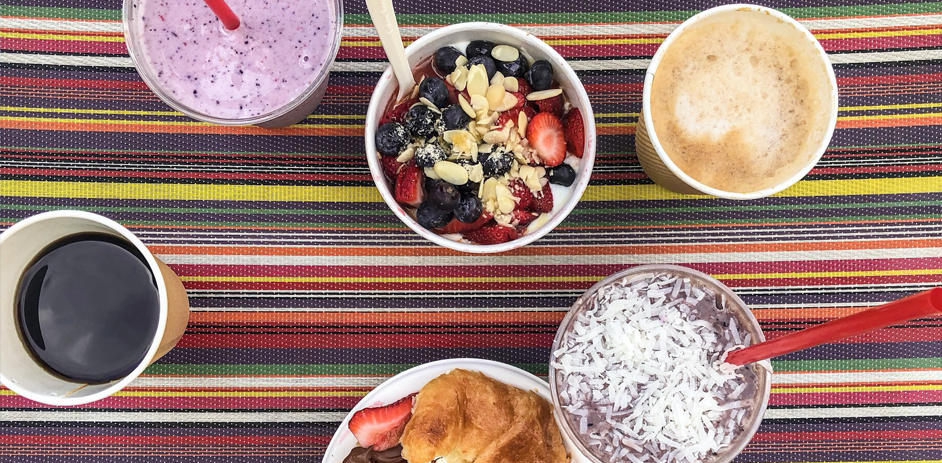 Enjoy gourmet breakfast goods on the go! The Breakfast Club offers guests a stellar selection of grab n' go food, including fresh fruit and yogurt parfaits.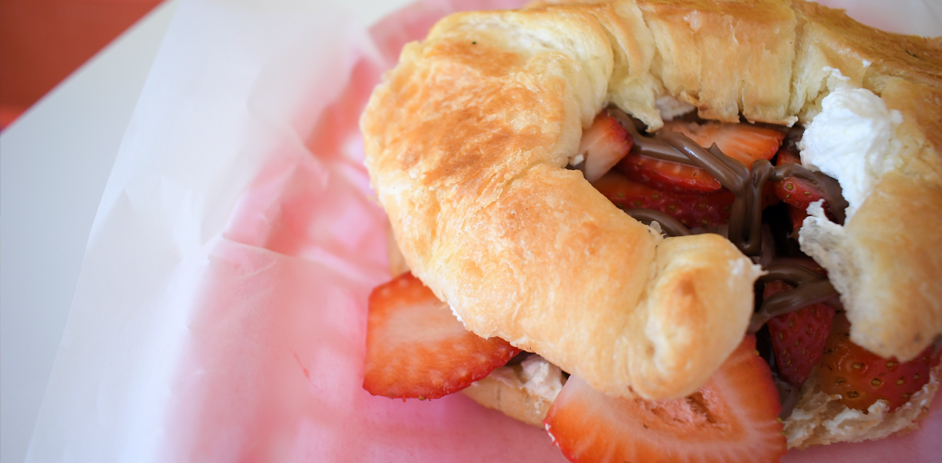 Begin your bright California morning with a special treat. The Breakfast Club offers a sugary selection of sweet pastries, including muffins, cupcakes, and croissants.